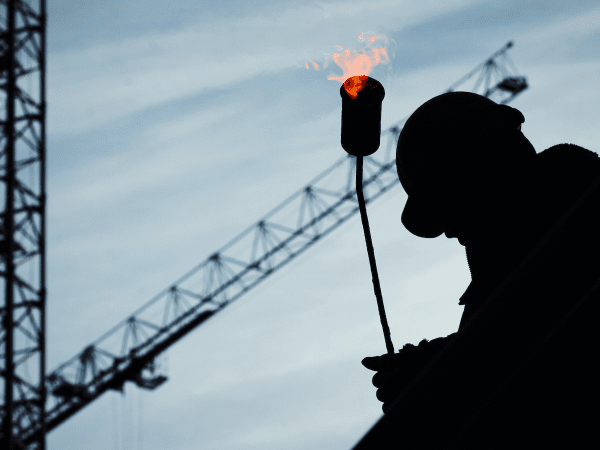 25 Sep

Compliance – Certifications and instruction

While there are unique challenges in any profession and position, for those individuals who work in a regulatory or other similar compliance role, there are common struggles, that over time, can impact focus, productivity and cause mental fatigue; eventually leading to other ill-effects if left unchecked. In his most recent article, Len Swantek, director – of global regulatory compliance, Victaulic, describes the factors that regulatory representatives face in their daily efforts to secure and maintain agency certifications across multiple markets and industries.
THE CERTIFICATION PROCESS
For many agencies that provide testing and certification services, the process is quite similar. The manufacturer's regulatory representative provides either a formal letter of request to open a new test program or they may be required to complete a series of application forms. In either case, the regulatory representative has a clearly defined set of requirements that must be completed with accuracy. Along with this initial communication, the agency requires complete design drawings, technical specifications, installation instructions, conformity declarations and additional details of how the product will function in its final application. When the agency has completed its review of this information, they provide an outline of the required tests and the number of samples needed for each, as well as a cost quotation for the services to be provided – or at least this is the expectation. There can be any number of delays at this early stage in the process due to the agency's workload, available staff and resources and the level of knowledge and expertise present in the organisation.
In the meantime, the manufacturer's regulatory representative is tasked with answering internal questions regarding programme timing, schedules for testing and technical inquiries; all with a sense of urgency from their sales organisation and senior leadership. Not having agency responses and the desired information in a timely manner is a common source of anxiety.
Basic communication at this stage is critical to setting the tone for how the programme will be managed over the course of many weeks and months. When communication and collaboration begin to diminish early in the process, this leads to doubt and uncertainty. The regulatory representative managing this work on behalf of the manufacturer may need to begin communicating upward with the agency management for additional support.
When the agency issues the test programme and cost quotation, the regulatory representative works closely with their technical staff to ensure the timely construction of test samples and related equipment to be sent to the agency's laboratory facility. In recent years where the effects of the COVID-19 pandemic have impacted the supply of various materials and components, there is additional uncertainty and delays that impede the regulatory representative's progress from within their own organisation. The term "no-win situation" has real meaning here as it leaves the individual seemingly with no options. Now, consider a similar scenario playing out over 30 or more active programmes and it becomes clear why the people in these roles are often strained both physically and mentally.
It's important to note, that most people are well-intentioned and want to produce the best possible result for their employer. When they cannot produce the desired outcome, a natural reaction is a feeling of failure, and this factor alone can lead to stress, anxiety, and depression along with a loss of interest in the job and the role.
As managers overseeing these individuals, it is critically important to recognise the signs of work-related stress. Open communication with employees is vitally important to understanding the situations that cause them to feel uneasy. When those factors are known, the management team must separate the technical and non-technical aspects of the problem and deal with each individually. This may include elevating the sense of urgency and commitment from the project engineers within the agency, working with internal teams to improve the delivery of critical components and assemblies required for agency testing and having a voice in the scheduling process, where market expectations and product launch dates may need to be adjusted.
WHEN FAILURE IS NOT AN OPTION
When failure is not an option we have all heard this expression in one form or another; however, in today's workplace, this demand can be particularly concerning for everyone involved in the testing and certification process. In the daily activities of the regulatory representative, nothing is more disappointing and defeating than receiving news from the certifying agency that a test was unsuccessful, despite weeks of advanced planning and preparation. While the burden of responsibility may rest on the entire technical team, the regulatory representative managing the agency work often deals with negative perceptions both internally and from the agency side. In parallel, the technical and commercial impact poses a new problem for the internal design teams in trying to identify the root cause and initiate corrective actions as quickly as possible. Keeping the programme advancing on schedule is of top priority and urgency, as any further delays will certainly cause the project to fall out of sequence in the agency's testing queue.
CHANGING REQUIREMENTS
Equally concerning are new or revised agency test requirements that the manufacturer had not foreseen during the initial design reviews. The certifying agencies typically have a process by which their test standards are revised and updated periodically as needed to ensure specific installation and operational scenarios can be addressed during the testing process. New requirements may be needed urgently to ensure the protection of lives and property. However, there can also be changes in test procedures that seem unusual or unnecessary and may be perceived as an undue burden on the manufacturers. This becomes another source of anxiety for the design team and the regulatory representative in trying to determine their best course of action. In such situations, it is critically important that the manufacturers work closely with the agency to understand the purpose for the new requirement and be willing to alter or possibly re-design their product to comply. Even small changes such as an agency marking, can result in costly tooling modifications for the manufacturer. In such cases, the certifying agency will typically establish a phase-in period to allow the manufacturers ample time to adjust markings, re-assess their designs and conduct additional testing to maintain compliance and valid certifications.
FACTORY PRODUCTION AUDITS
This element of the regulatory process has undergone many changes since 2020. On the positive side, audits may be conducted via remote video across global territories. This enables regional factories to be audited on a routine schedule with no disruption to the active status of the product certification. Improvements in video technology have made factory surveillance auditing the next best thing to being present on-site.
It's in our DNA that we all have our own styles, perspectives, opinions, likes and dislikes; all of which play into how an audit may be conducted. There may be cultural differences in how a process is viewed, which can be contentious at times, resulting in strained communications during these meetings. Additionally, some auditors have specific and unique training and skills in a particular manufacturing technology, while lacking experience in other areas.
If the agency is resource-strained, they may have no other choice but to deploy an auditor to a client location where the manufacturing process becomes a first-time experience for that individual. Where a previous auditor had accepted a particular manufacturing procedure, attribute, or measurement, now the new auditor may question or reject the same process or its use. This is just another source of angst for the regulatory representatives and their qa colleagues. Resolving differences of opinion is far more challenging than resolving a technical issue.
For the regulatory compliance representative, it is of paramount importance that they practice patience and self-control in these difficult situations. The management teams must equip their staff with the tools and systems that help them manage their work efficiently and effectively. Additionally, helping the regulatory teams manage stressful situations requires focus and a calm and diplomatic approach. Allowing the people in these roles the freedom and flexibility in how they manage their work is a key step toward building their confidence and resilience. Each has their own process and strategies for accomplishing their objectives and allowing them this flexibility creates a more relaxed environment for the entire team. We also seek ways to make our work enjoyable and inspire an atmosphere of comradery by celebrating achievements. At a higher level, the organisation inspires healthy living and holds various events throughout the year focused on employee fitness, diet, exercise, and ways to manage stress and anxiety.
For the individuals managing the regulatory process, professional perseverance continues to be the most important element in achieving mutually positive outcomes. Open communication where the source of debate is clearly identified enables both parties to come together to achieve consensus. Understanding the basis for the agency's requirement, while cross-educating them on the impact of their rules creates a foundation for developing mutually agreeable solutions.